All posts in Education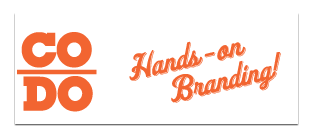 CODO is a identity firm in indianapolis built by Isaac Arthur and Cody Fague, two talented, affable chaps who are passionate about design, beer and creating unique identities (not necessarily in that order). They are the brains and heart behind some of my (and likely your) favorite identities in Indy, The Libertine, Tomlinson Tap Room and Pogue's Run.
I sat down with them (an embarrassingly long time ago) to learn more about what they do and what exactly "hands-on branding" entails.
Here's what I learned from CODO:
1. The client knows best. Carry them along Continue Reading →