My final finals week is looming, and the registrar's office already contacted me to ask if my name is spelled correctly in their records.
I imagine the look of consternation across their faces, when they realize one of them has to say, speak or spell:
Congratulations, Oluwamayowa Ayowale Tomori, on receiving your Bachelor's degree in Public Relations from the School of Journalism  at Indiana University Purdue University – Indianapolis.
One of  two things is going to happen, my degree will either come convered in illegible size 8 type or I become the first person in history to ever receive a two-page Bachelor's degree.
Either way, peace out my friends!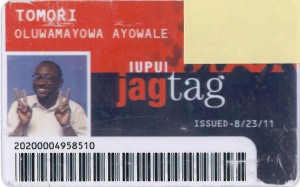 Love,
Mayowa