In 1962, Indianapolis was having an identity crisis. It saw itself as a progressive metropolis but the current city flag didn't reflect that vision. Plus the city was growing and changing in new and exciting ways.So it was out this situation that the city saw the need to create a new flag. They needed a new identity or symbol around which the city could reunite.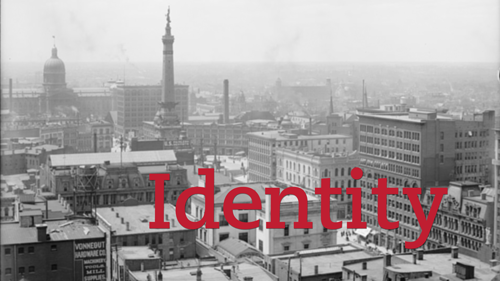 So the Greater Indianapolis Information Committee held a design competition to find a new flag and a new identity. And out of the 200 submissions they received, one stood out, Roger Gohl's – his design was modern, elegant and patriotic. It symbolized the monument circle, while giving a nod to Indy's title as the "Crossroads of America" and became the flag we know and love today.
The Soul of a City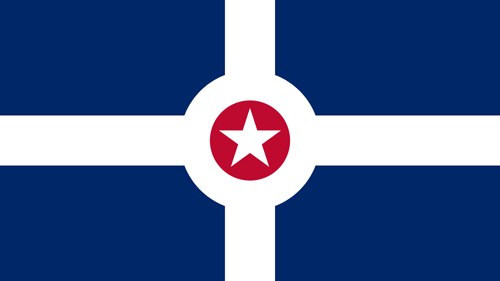 >In The Spirit of Cities, Daniel A. Bell and Avner de-Shalit wrote that "the design and architecture of a city reflects its social and cultural values."
So when Indianapolis decided to rebrand its flag, it was effectively rebranding itself as a city. And by picking Roger's flag, a design that was modern, beautiful (it's ranked as one of the top 50 city flags in the country) and timeless, Indianapolis was saying "we are modern, beautiful and timeless."
Indianapolis was also saying something important about how it values talent, access and opportunity.
Barely Legal
What's really interesting about this is that Roger was only 18 years old at the time he designed it. The city was willing to get behind his idea because it cared more about the quality of his work than his age.
And even though 50 years have passed since the flag first flew at the City-County Building, Indianapolis has still remained a city of access and opportunity. Since I've moved here, I have seen the city nurture and develop many creative entrepreneurs by getting behind their ideas.
It's because of our city's climate that Max Yoder was able to bootstrap his startup a few years after college. It's why artists like Michael Runge from Know No Stranger and Pattern's Polina Osherov have been able to build creative communities. It's why we have a Cultural Trail.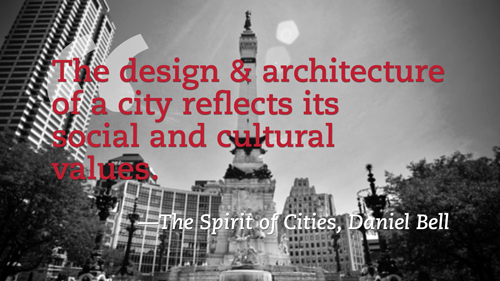 Indianapolis is a city that supports the development and growth of new ideas and talent. Here, it doesn't matter whether you're an 18-year-old art student with a radical new flag design or a passionate photographer trying to build a community of creative, if you're willing to work hard, this city will get behind your idea.
And that's one of the things I love most about Indianapolis.
5×5 – Access in Action.
You can see opportunity and access in action tonight at IndyHub's 5×5 event.
IndyHub, in partnership with several non-profits and arts organizations, will be giving away $10,000 to an innovative new idea that celebrates our city's history and looks forward to our future.
Along with Indy Reads, Irvington Terrace Neighborhood, the Harrison Center and Mosaic City, I'll also be presenting a pitch for Indy Full Circle (link here:http://indyfullcircle.com/), a project to preserve and celebrate the legacy of Roger Gohl and his role in our city's history.
You can rsvp for 5×5 here (link here: http://indyhub.org/5×5).