A few months ago, Indy Reads had a open call for ideas that used literature to create innovative civic arts and humanities experiences.
I had an idea that I never got around to submitting / developing but I wanted to share it in the hope of inspiring some creative social justice in Indianapolis / service-oriented sluts.
Let me know if you like it, hate it or (hopefully) steal it.
Indy Writes Erotica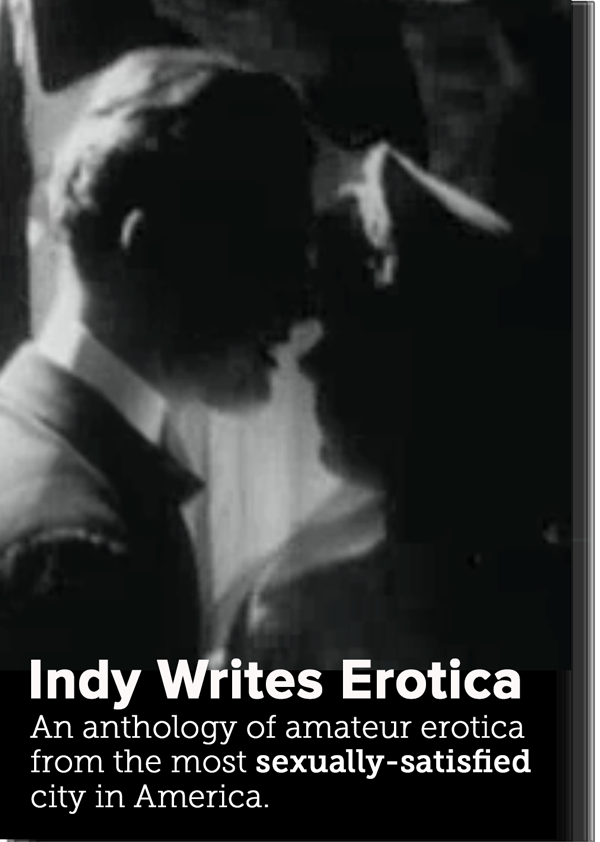 What is "Indy Writes Erotica"?
Indy Writes Books embraced the idea of writing as a civic act. Indy Writes Erotica embraces the idea of writing about making love as a civic act – in the form of an anthology of amateur erotica written by the residents of Indianapolis.
Indy Writes Erotica will mobilize sexually-progressive residents, liberal organizations and other community members and invite them to contribute poems and stories to the frank and fun celebration of sex and sexiness that will be collected in our book. It will be a titillating celebration of the written word – one I imagine it will become a staple of bedsides around the city, state and even the country.
And while we're talking about "doing it," why don't we include some important information and resources to help people make sex safely by partnering with sexual health  organizations like The Kinsey Institute for Sex, Gender and Reproduction?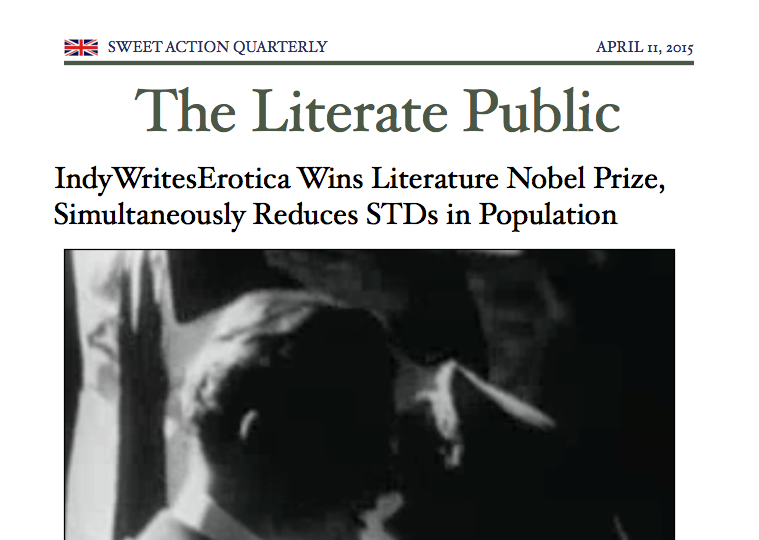 Why We Need It?

Thanks to the eggheads behind the discriminatory "religious freedom" bill, Indiana's now seen as a state where conservative ideas and bigotry thrive. A book of amateur erotica would engage and celebrate the liberal spirit in the city and show the rest of the world that we aren't all gay-bashing Koch-lovers.
The truth is that there's a liberal spirit in Indiana – from the writings of Kurt Vonnegut, to the musical exuberance of famous songwriter Cole Porter, to the hugely important sex research of the Kinsey Center in Bloomington – and we need to share it with the world or we'll forever be known as "that city that won't sell gay people cupcakes."
And besides, you probably heard that a few years ago, Indianapolis was named the most sexually-satisfied city in America (to a chorus of incredulous murmurs from bitter exes, residents and outsiders). This book of amateur erotica – written by the people, for the people – will capitalize on that dubious title and celebrate the liberal spirit in Indianapolis.
Also, people really like sex, so what better way to recruit a new crop of young talent than a community-driven / authored book of smut.
Doing It. Doing Good:
Indianapolis doesn't have to be forever known as "that city that won't sell gay people cupcakes." We can do better. We could be "the city that slept its way to the top."